We take pride in our homes. The home is our hub and we tend to everything in our home. We go from eating to sleeping to bathing in there. It is the place we are the most comfortable and relaxed in. adding to our home to help us get even more comfortable can really help.
Verandahs and pergolas are two features that can be added to your home to enhance it and to make it extremely comfortable for you and all your friends and family. Using Stratco's range of products can help build a stable pergola or verandah.
Here are your own ways that you can add to the addition you make. Your own personal touch can help spruce up the usual design.
These designs are created in addition to your roof or can be worked on to have if a part of the design. This is completely possible to do if you sit with the contractor and work on your design.
Here is a guide that can help you choose the way you can add your personal touches.
Apart from the standard design that is offered for pergolas and verandahs in the market, you can also custom design your own. Each design can help magnify the appearance of your home. Plans to enhance the design of pergola or verandah can be customized to suit your specifications and needs. Deciding how you would like your addition to the home to look, the best materials like Stratco produced products will be used to build it. The modern design can help enhance your outdoors.
Adding color to your new pergola or verandah can help personalize it better. You can vines growing alongside it or other potted plants or greens can help enhance the look and feel of your property. Adding any sort of color to the outdoors can make it aesthetically pleasing and can be an excellent place to hangout. Stratco has some of the best products that are perfect for the home and look good too. The ambience that it can bring to your home can make it the best place to have a barbeque or kick back with your family.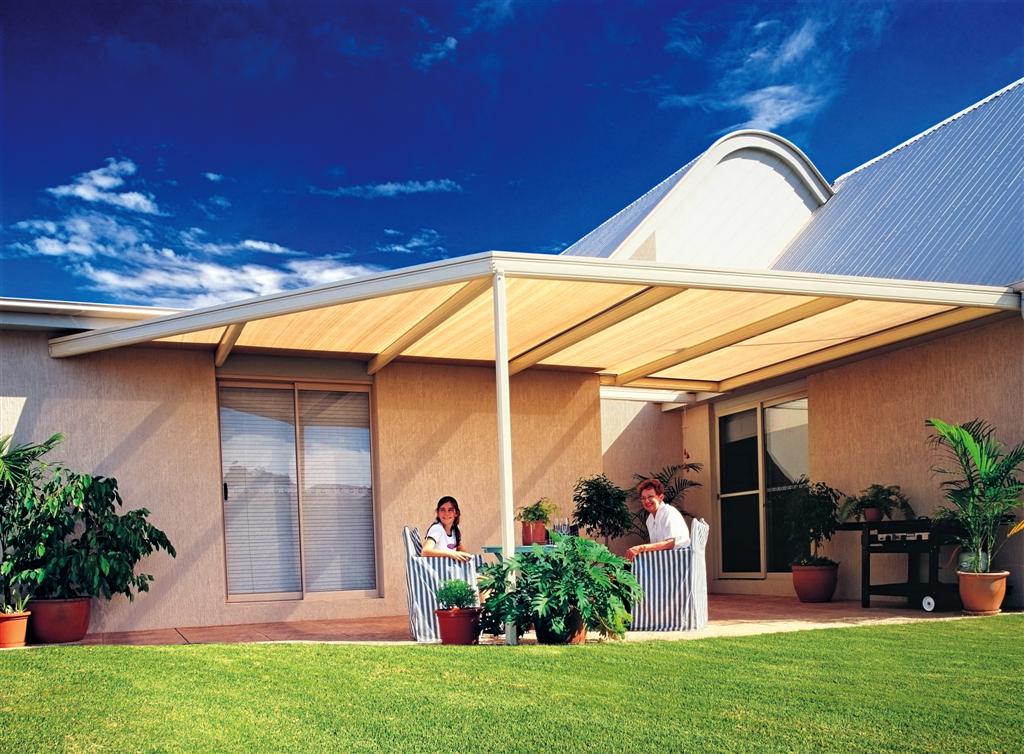 Creating a space where you can relax with your family and friends can help make your home a peaceful and fun place to be. Especially during those hot days in Melbourne, kick back with a cool drink and fun with your family and friends can help those days feel better. You can create your own alfresco area with all the needed amenities. You can your own cooking station, a fridge and sink and all that you need to have a barbeque party. You can even include a seating area that can be used for various reasons. This can make your home a space for people to come and relax with you. Make sure that whatever you add to your new station can withstand any weather conditions.
Another beautiful idea that can help spruce up your own space is by installing a spa for yourself. This kind of an addition can be the best place to come to after a long day at work. Creating a spa in your pergola or verandah space can help you gain maximum relaxation right in the comfort of your own home. You can create the best spa with your own choices of material (with the guide of a professional of course) and bring in the ambience it requires to suit your needs. This is the best way to optimize your pergola or verandah space.
With so many ideas that can help you create the best space for you and your home you can still create and design added features. The uniqueness you bring to your own home can make it the comfortable and cozy. These features can be your personality that invades the designs. Your hired professional can bring it to life.