If you've made the decision that it's time to sell up, then you'll want to make sure you get the best possible price for your home. But how can you make sure your property is in top selling shape without having to fork over the money for some serious renovations?
The answer may be simpler than you think. Steve Jovcevski, property and home loans expert at Mozo.com.au, has shared some of his top tips for boosting your home's selling price at almost no cost.
Focus on little fixes
You might not have the funds for a full kitchen or bathroom renovation – but that doesn't mean you can't strap on your tool belt and bump up the value of your property. If a buyer walks into a house where a hundred little problems immediately stand out, they're going to wonder what bigger problems the house has. So focus on fixing smaller issues, like broken window panes, a tear in vinyl flooring or broken roof tiles, so the house looks well-maintained and not like a fixer-upper.
Keep things spick and span
Another part of making sure your house looks well maintained – and worth a hefty price tag – is keeping it as clean as possible, so roll up your sleeves and take out a mop. Clean flooring or carpet, dust free surfaces and a gleaming kitchen can do wonders for your homes appeal. Giving windows a good scrub can also help to maximise the amount of natural light coming into a room, which is another major selling point for many buyers.
Think about your yard
Aussies love the great outdoors, so if you're willing to spend a little bit more, creating an outdoor entertainment area is a great way to boost value – putting up a pergola in the backyard lets potential buyers daydream about afternoons of BBQs and backyard cricket. You should also make sure to keep your outdoor areas in order by mowing the grass, cutting back hedges and raking up fallen leaves regularly. After all, chances are the front yard is the first thing a potential buyer sees.
Know your local area
So what about things you can't change? One important thing that can boost a property's value is having a car space – but you can't just pull one out of thin air. So if your home doesn't have parking space or an outdoor area, preempt the problem by finding alternatives to offer to potential buyers. That means knowing where local parks, recreation centres, parking areas and public transport hubs are and how long it will take to reach them from your home.
Clear out the clutter
One of the things no potential buyer wants to see is small, cramped living spaces. But before you get carried away knocking out walls or overhauling your floor plan, an easier way to make your house look roomier is to clear out things like bulky furniture and personal knick-knacks.
And since you'll be moving out anyway, it shouldn't be hard to pack your stuff away into one room (or even better, a separate storage facility) and leave the rest of the house looking open and spacious.
Add a splash of paint
Another trick to make your rooms look larger is a fresh coat of white paint. A paint job can also help to make your house look newer, cleaner and more appealing – plus, if you do it yourself, the cost is minimal. One thing to keep in mind when painting though, is to stick to a neutral palette. You may love 2017's interior design trend of bright blues and greens, but buyers will want the chance to put their own spin on a home. The closer you can get to a blank canvas, the better.
Author Bio: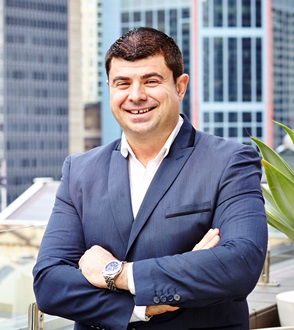 Steve
Property Investment And Lending Expert
Steve is Mozo's property investment and lending expert. With an extensive knowledge of home loan products and property trends, Steve is full of practical tips to help first homebuyers, refinancers or investors build and get the most out of their property portfolio.