Up until a few decades ago, it was just a few set of people who saw and understood what the Verandah or patio could do to the look and feel of your homes outdoor property.
The availability of modern designs and several styles to suit every taste and preference only made it more of a hit among several home-owners in Melbourne.
Besides their elegant and sophisticated design, Stratco outback verandahs and patios quickly became known for their premium style, robust look and superior quality. Now although simple structures, they need to be built in a way that provides efficiency of use and durability to withstand harsh environmental factors.
As a result, the structure needs to be enhanced with certain functional requirements in a way that complements the landscape of your home and outdoor space on your property
Stratco outback has a range of options that not only manages to satisfy every type of customer but is also known for having ergonomic forms, defining designs and premium quality manufacturing. This amalgamation of benefits makes it a viable option if you are choosing a stratco outback verandah or patio to be installed in your outdoor space.
SOME OF THE BENEFITS INCLUDE: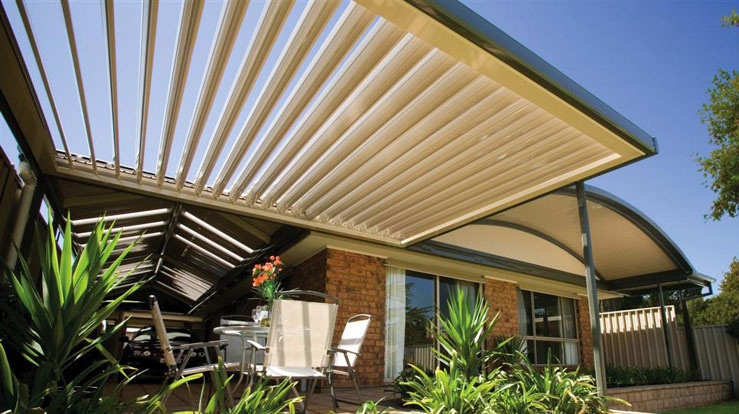 Owned and operated in South Australia. Being a locally owned and operated company is definitely an advantage you want to capitalize on in terms of prompt service, availability of the most recent roof designs and innovations that can do wonders to your homes landscape. The fact that Stratco outback has expanded in a commendable way over the past few years only adds to the fact that you will enjoy a premium experience.
The benefit of local manufacturing. Every single component of the Stratco Outback structure, from its roof to the steel parts and beam is manufactured within South Australia. As a result, they have developed a fine manufacturing facility with the latest tools and equipment needed to create the best designs and styles without compromising on quality.
Products are engineered with a premium touch. Industry leaders, innovators, and insight driven, the management and research team at Stratco Outback are fully committed to superseding benchmarks while providing you with the best. Every product is tested by a third-party and built in compliance with Australian standards by industry experts.
Steel patios and verandahs were pioneered by Stratco outback. If your steel roofed patio or verandah is from the ones who pioneered and took it forward for more than the last 40 years you know your investment is a wise one.
Tested tried and superior steel is their secret to changing the game. Stratco Outback uses premium quality steel which is then tested to match the compliance standards in Australia. This ensures efficiency, a robust look, durability and peace of mind for you.
The single piece Beam ensures a solid structure. Stratco manufactured steel-roofed patios and verandahs are made from a single beam piece which is made from 1.2mm of steel. Not only is this base the best in the industry it ensures durability, rigid form and maximum strength minimizing the chances of it weakening soon or corroding. And to add to that, it looks like a work of art!
Powder coated finish on the beams for a stellar look. While powder coating has its own benefits, the steel structures and groups that are manufactured by Stratco Outback get a premium look due to the way they are cleaned and how the surface is prepared before it is powder coated. The end product is elegant and durable with an unmatched finish.
Details span tables for a comprehensive process. Engineering requires details and details that are accurate. Stratco Outback understands the weight of this fact hence they provide the best and most comprehensive span tables which cover up to 8.4 meters. This works in an advantageous way during the designing of patios and verandahs as well as in creating accurate applications for the council.
Easy approvals from the council. As mentioned above the span tables are comprehensive in nature and in compliance with Australian standards ensuring a smoother and quicker application process with the council. This also works to ensure that approvals are a lot quicker than in most cases.
15-year warranty to back the structure. Stratco Outback has enjoyed a strong legacy for more than four decades as a result of its commitment to excellence, which is embodied in its 15-year structural warranty. Hence when you say yes to a construction from such a heritage you enjoy the benefit of premium service that beats its competitors.
If you are considering redesigning your outdoor property or backyard to give it an upgraded and sophisticated look this should definitely be an option you consider. And the best way to execute this enhancement in a modern stylish and durable way would be to have this construction installed using Stratco Outback manufactured structures and dealing with certified dealers.