There's a reason it's called home sweet home and that's because home is where the heart is. Our home is our zone of peace and comfort and after a long exhausting day all we wish for is to be in our own home in our own fortress of comfort.
A home is an important part of our lives which is why it is usually one of the major expenses or investments too. Holding onto that thought, it can be said that one needs to make careful decisions about investing in any accessories for one's home.
Installing a carport is one of the wise decisions you can make for your home as they tend to be a good investment that adds value to your property. The below points help you understand how carports add value to your property.
Carports are an assurety of protection for a home buyer.
A carport or a garage is one of the many important features people tend to look for while purchasing a new home. A pet can stay indoors in your home; however your vehicle does need a home too to maintain its condition for the better.
It ensures that your vehicle is not exposed to harmful UV rays, falling objects or parts of trees, harsh weather or the unwanted painting of the wild with wings. Every hardworking individual intends to save on unnecessary car expenses that may be caused due to improper maintenance.
A carport is a home to the home owner's car, motorbike, camper van or even a boat. No home buyer would like to invest another amount of money in a carport after investing in purchasing a home so they rather prefer one that already has a carport.
Well constructed carports can seem like original architecture
A well designed carport can seem like it was constructed at the same time as your home even though it might have been built years later. If you intend to increase the value of your home, a DIY is a strict no- no as it might end up looking like a complete disaster that turns off the desire of the home buyer to purchase the home.
Professionals have a team of specialized technicians that can help you attain the look intended to make your carport seem as part of your home's architecture.
Carports amplify the sophistication in a first impression.
A first impression sometimes is the last impression. Vehicles parked all over the lawn can make your home look cluttered and messy without even entering it. It also messes up your lawn's grass with the tire marks and makes your home seem unmaintained for years.
A carport helps prevent the same by giving your front yard a sense of tidiness with your vehicle parked in a particular place that doesn't damage your lawn. A carport that is well constructed can also make your front yard look more spacious and well maintained.
Carports have storage space.
With the ever growing population and neighbours closer than they used to be sometimes all we yearn for is a little extra space. Every little makes more and theres nothing like a space saving storage that makes your surrounding seem more spacious.
A carport does just that. It is a good place to store your crafts table, ice box, carpentry tools and much more. This helps a potential home owner perceive themselves to be getting quite the deal to have storage space that they can already imagine their things settled in once they see it.
Carports can be converted in to living space.
For home buyers that do not require a carport, carports will not be an additional value for your property; however in today's modern day carports can be designed to be converted into a living space like a shaded area for outdoor parties or a small get together for barbeque and a chilled beer.
They seem to be just the treat for hot summers to shield you from the sun but still enjoy the outdoors. In other words it is not necessary that a carport needs to look like a home only to vehicles.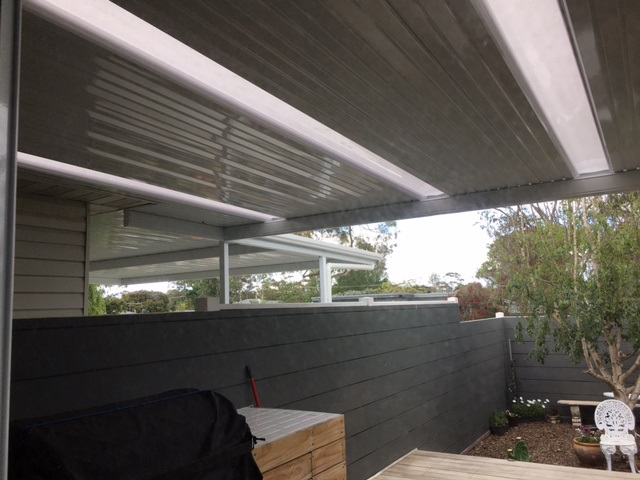 Upgrade the selling price of your property by completing your home. It is a sophisticated and good investment to make sure your home is an eye catcher for potential buyers.
Every home buyer looks for property that provides for most of their needs without having to invest more time and money for additional accessories. And remember a carport is a sealed deal to a home buyer.