1. Pergola Playgym
Gone a bit soft during lockdown? Have your kids spent too much time on devices? Fear not, our sturdy Stratco steel pergolas provide the ultimate frame to attach swings, rope ladders, monkey or chin-up bars, punching bags, suspension training and bodyweight resistance strap systems, for a fully customisable fun outdoor fitness space.
2. Open Office
Drag your desk outside and let the Vitamin D soak in as you work or study in the dappled sunlight. Aside from helping to shrug off the winter blahs, natural light is much more flattering on Zoom and you can make your colleagues green with envy at your delightful garden backdrop.
3. Romance Room
Has it been a while since you and your significant other had a decent date night? Create some much-needed privacy by hanging pergola curtains. Then arrange for Uber to deliver your favourite meal; light some candles and pop on some mood music. Occupy the kids in the house with a pizza, and enjoy some quality time together.
4. Garden Grocery
Panic-proof your pantry by creating a vertical veggie and herb garden. Whether DIY or pre-made, a garden wall, correctly positioned for maximum sun, roof rain irrigation and shelter from the wind, turns your pergola into a cocktail garnish and salad bar, all year round.
Training a deciduous grapevine (Vitis vinifera) over an uncovered pergola can also bump up your harvest. Early spring vine leaves are perfect for making delicious Greek dolmades. Then snack on juicy grapes in the cool summer shade before colourful autumn leaves, make way for maximum winter sun.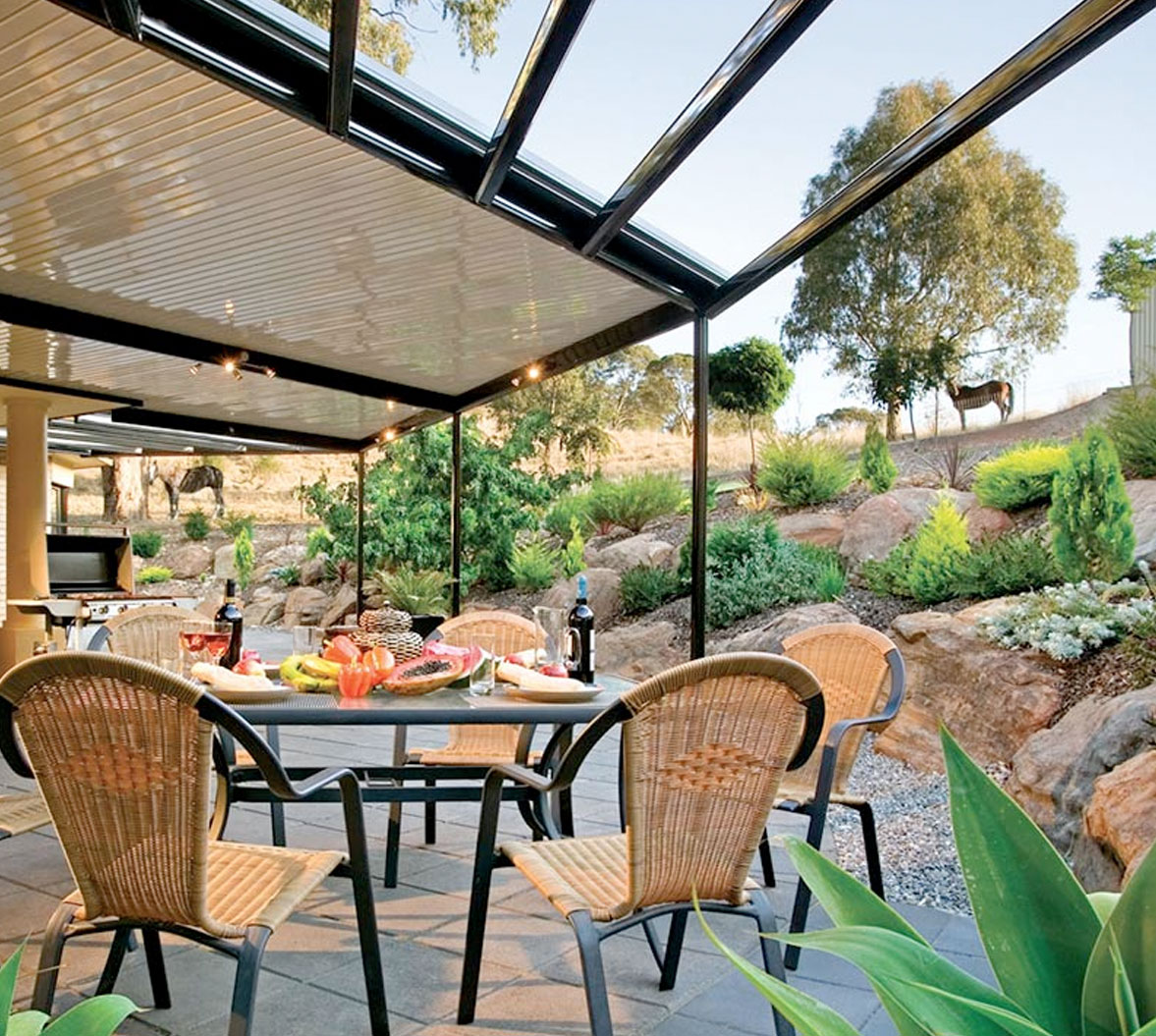 5. Secluded Sanctuary
Let's face it; it could be a while before we are lounging on a beach or in a tropical resort in a far off land; in the meantime, we must find our own 'home happy place' to escape from it all. So pull out the banana lounge, turn off the news, pour yourself a tall drink, grab a good book and head out to the pergola for some well-deserved 'you time'.